Explore the Catskills
Everything you need to find your way through the beautiful Catskill Mountains.
Show your love for the Catskills – support the Catskills Visitor Center
The Congressman Maurice D. Hinchey Catskills Visitor Center is a program of the Catskill Center, a nonprofit organization working to protect the Catskills since 1969. Our work wouldn't be possible without the support of our partner organizations, members, and individual donors.
Donate
Preparing for a Hike in the Catskills
Sunday, September 12th, 2021
10 AM – 12 PM
Catskill Conquest Pilot Rally
Saturday, September 25th, 2021
9 AM – 10 AM
Hike to Mt. Tremper Fire Tower
Sunday, October 3rd, 2021
9 AM – 3 PM
About the Catskills Visitor Center
Situated on 60 acres of forest, fields, and wetlands in the hamlet of Mount Tremper is the Congressman Maurice D. Hinchey Catskills Visitor Center. The CVC is the official visitor center for the Catskill Park and is operated by Catskill Center in partnership with the New York State Department of Environmental Conservation. Explore the peaceful grounds to discover the 80-foot tall Upper Esopus Fire Tower; 1.5 miles of nature trails (including ADA accessible trails); picnic areas; a covered pavilion; wildlife viewing; Esopus Creek access and much more. Whether you're new to the area, just passing through or here to stay for the season, make us your first stop when you arrive in the Catskills—our friendly staff is here year-round with all the info, maps, and advice you need to plan your best Catskill adventure!
Visit Us
Hours
mon, wed, thu, fri, sat, sun
9:30am to 4:00pm
(845) 688-3369
The Catskills Visitor Center building is open every day EXCEPT Tuesday from 9:30am-4pm. The grounds are open to the public every day during daylight hours. Masks and social distancing are required on the property, regardless of vaccination status. Please follow all posted signs in regards to parking, trail access and dogs on the trails.
Shop with us!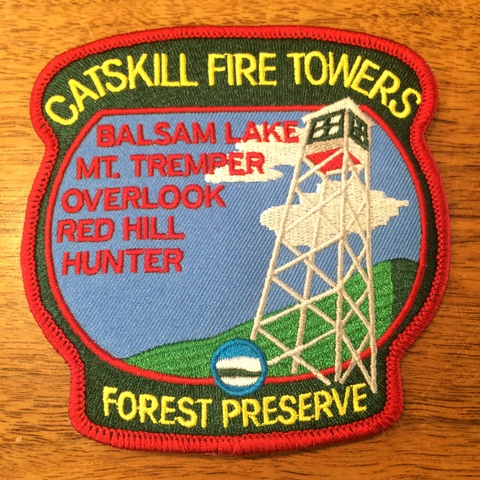 Visit our online shop for great Catskills gear, books, patches and more! All sales support the Catskills Visitor Center.